Vic Woods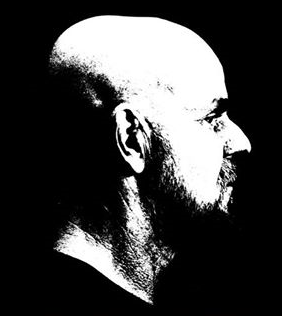 HARDDRIVE's vivacious frontman, lead vocalist and keys player. Vic Woods spent much of his early life on a grim northern housing estate listening to his dad banging on about people like Alan Haven and Isao Tomita and dismissing the obvious - the crap he as listening to was rubbish compared to synths and keyboards. One day in the mid seventies, a pulsating track emerged from Vic's radiogram and after sitting intently and being mesmerised by 'I Feel Love', Vic cut his hair, stopped pretending to like guitar-based music and succumbed to futurism, synthpop and electronica. He had to. He was from the city which gave us The Human League, ABC and Heaven 17. After joining Her Majesty's Royal Navy and evading involvement in the Falklands Conflict, he met a bloke called Gav on a ship who owned a Korg MS10 and a Teac multitrack recorder and suddenly his eyes were opened. Trouble was, he couldn't afford a synth, not even those nasty Yamaha ones which eventually, after four years, he bought.
Some years later (and some rubbish synths too), he became lead singer in a number of ship based bands (LOGBAT), appeared on telly a couple of times (The Wet Motorcycles), had a rock trio on the go (MTV) and after a failed attempt at getting a girl band together (mostly because he isn't a girl), he answered an ad in the Freeads and formed HARDDRIVE with Gary Woodward, formerly of The Crazy Herbs. What followed was ten years of residency across the southern solent region honing a pretty decent act dealing out 80s synthpop classics. HARDDRIVE were happy to call it a day in 2011 and went their separate ways, Gary to 'The Herbz' and Vic giving up music altogether.
There seemed always to be unfinished business and an appetite from former HARDDRIVE fans for the band to come back, if nothing else but to relieve the local music scene of tired old 'same set/different band' output. After six years and seven or eight attempts at securing a capable partner, Kev McManus easily fitted the bill and Vic is now confident the band can move on to greater levels. Certainly, if the first few gigs are anything to go by ... it seems like they are set to achieve it!